Durable Waterproof Flooring in Memphis, TN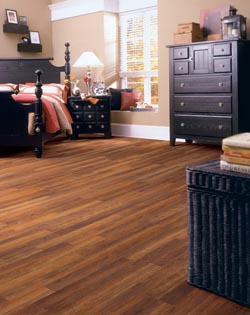 Are you tired of dealing with the side effects of water damage in your home? At some point or another, many homeowners have to deal with mold and mildew as a result of excess moisture. However, you don't have to sacrifice your floors every time you experience a spill, flood, or plumbing accident. Upgrade to waterproof flooring in Memphis, TN, by visiting Tim Hogan's Flooring America.

You can always rely on our flooring store for waterproof floor products designed to make your life easier, not harder. Visit our showroom to explore waterproof and water-resistant flooring in your favorite patterns, colors, and styles. You can also browse our online gallery or reach out to our team to request more information about options available at our physical location.
What is Waterproof Flooring?
Waterproof floors are made of many different materials, but they all have one thing in common: they keep water out of your subflooring to prevent mold and mildew growth, as well as overall structural weakness.

Water-resistant flooring, on the other hand, is designed to remain unaffected when confronted with liquid. These floors don't keep moisture out, instead they are able to absorb certain amounts of moisture without becoming damaged or weakened.

Choosing from waterproof and water-resistant floors can be challenging, especially for new homeowners. That's why you can always turn to our trained showroom team for more information. Stop by today to meet with a flooring specialist and discuss your goals for your home. We can help you make the right choice for your budget and your needs!
Professional Installation Services
Be sure to ask our showroom staff about installation services once you have chosen your new floors. We will measure the space where the flooring is being installed to ensure the proper fit, and we will bring all of the tools and equipment we need to ensure your flooring performs as intended.


Contact us today to learn more about your options for waterproof flooring. We proudly serve homeowners throughout Arlington, Bartlett, Cordova, Germantown, Collierville, Memphis, and Fayette County, TN.