Get the Classic Look with Tile Flooring
Tile Flooring in Memphis, TN
At Tim Hogan's Carpet & Floors, our friendly and dedicated sales team can help you find the right tile floor for your home, whether you are looking to upgrade your current flooring or add a backsplash. Our team strives to meet your expectations and help make your design dreams become a reality. With our wide selection of porcelain, stone, and ceramic, we are sure you will find the best tile products that meet all of your needs. Visit our showroom in Memphis, Tennessee, to check out our assortment of tiles in different hues, shapes, textures, patterns, glazes, and finishes. From rustic to modern, we've got the perfect tile for you! Our tile delivers the best performance at the most affordable prices.

When you upgrade your flooring with us, we make it easy on you. Simply choose your tile flooring, and we'll do the rest. As flooring specialists, we have a great deal of experience in the industry. We know how to transform the look of any space completely. Our team of flooring installers has handled projects of all shapes and sizes. We will work with you every step of the way - from selection and measurements to your final flooring installation. At every step, we aim for your satisfaction.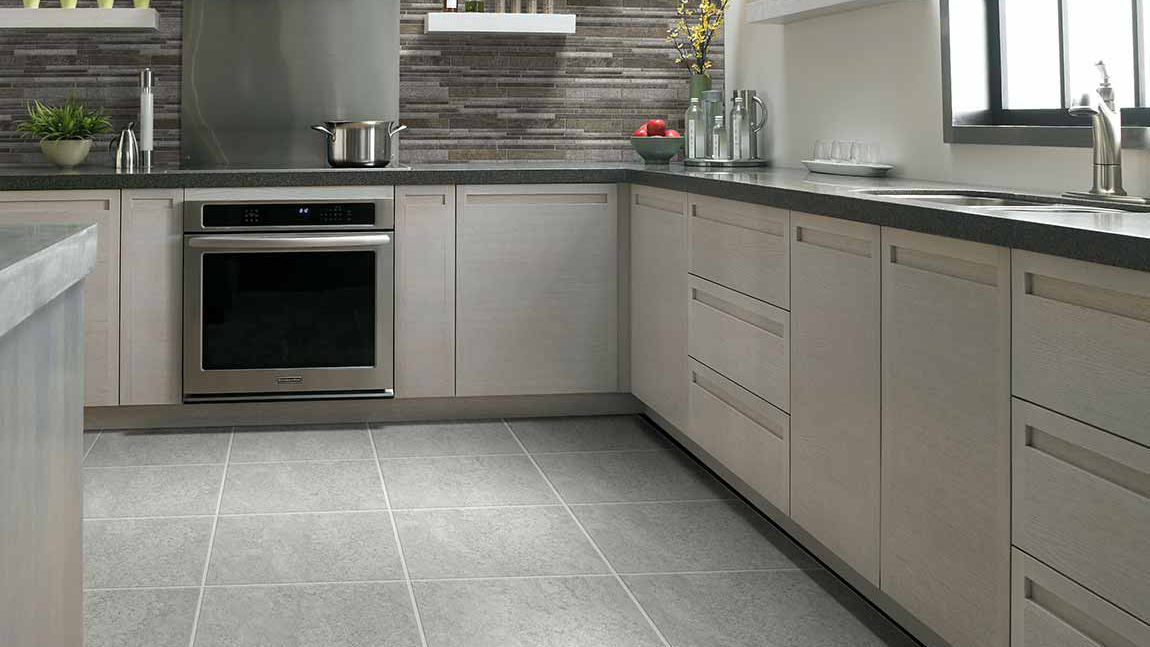 Popular Tile Choices For Any Style
Ceramic
Ceramic combines beauty and durability, which results in a stylish and efficient package. Resistant to moisture and scratching, ceramic tile is durable enough to withstand the wear and tear of daily traffic. This type of tile is an ideal choice for kitchens and bathrooms. It is made by firing natural materials in a kiln, followed by a cooling period. It can be left either unglazed or glaze-coated once it has cooled. When properly sealed, the surface of the tile is protected against water.
Porcelain
Porcelain is a type of ceramic that is made from finer, denser clay that is fired at a hotter temperature. The result is a solid, firm tile that is popular for use in bathrooms and kitchens. It resists all stains and harm from everyday wear and cleaning solutions. Porcelain tiles can typically be used both indoors and outdoors, which makes this product more adaptable.
Stone
Stone tile is a natural material that is both durable and beautiful. This type of tile adds an organic feel to any room you choose to place it in. You can even use this type of tile outdoors for a patio. Our high-quality stone tile is treated and sealed to make it waterproof and resistant to stains. One of the major advantages of this type of tile is that it retains heat well.
Innovative Wood-Look Tile
Wood-look tile boasts the look and feel of natural hardwood. It offers strength and flexibility and can be used anywhere in your home. The manufacturing process to create wood-look tile flooring allows this type of tile to mimic the appearance and texture of many hardwood species, such as pine and oak. Wood-look tile captures the rich hues and grains that are found in genuine hardwood. Due to the wood-look tiles' dense structure, this material is sturdy and non-shifting. It stands up well against foot traffic, making it a great addition to any room in your home. Tile floors will not shrink, expand, or warp when exposed to moisture like some genuine hardwood might. It's tough and works especially well in kitchens, bathrooms, and basements.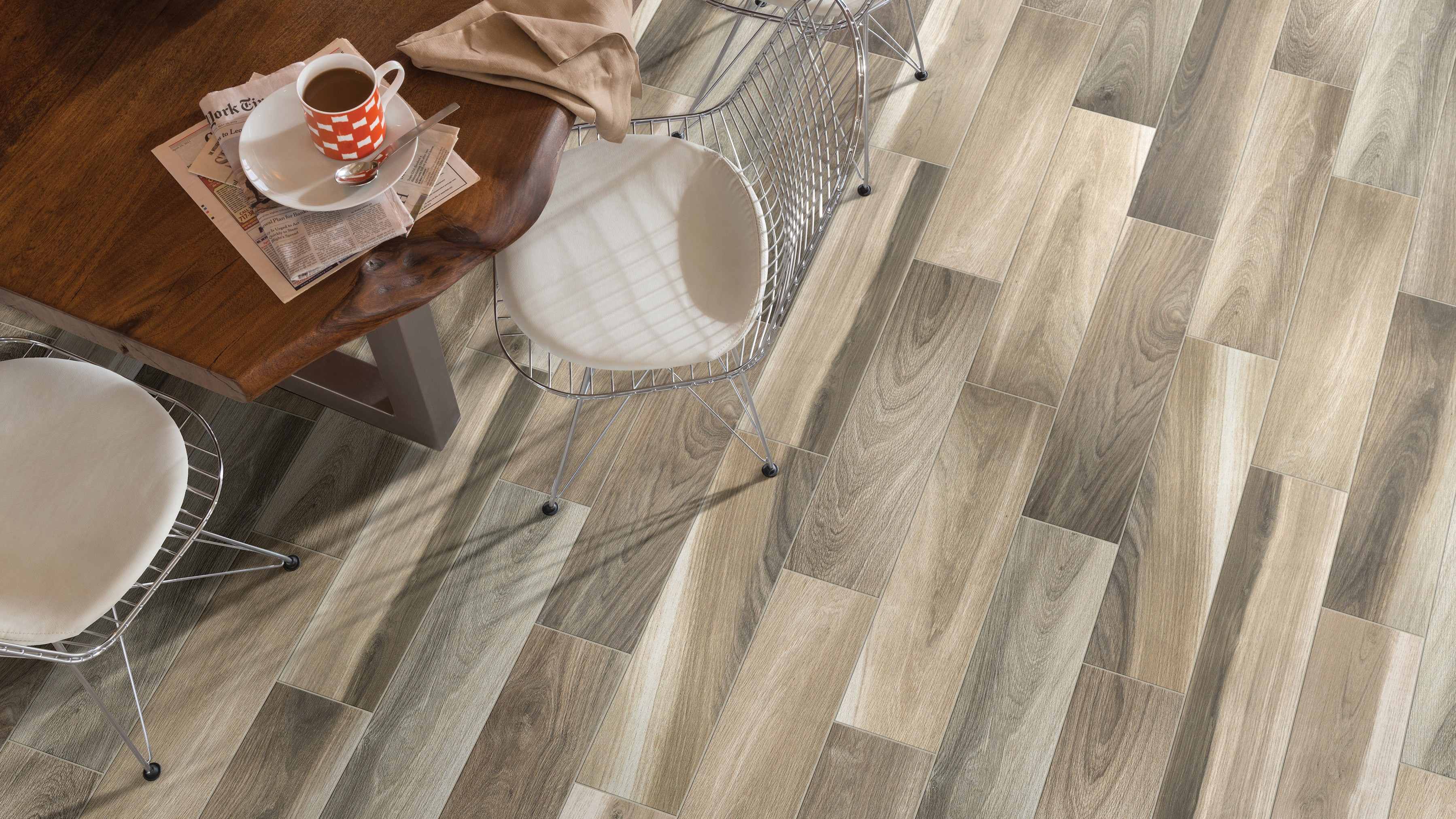 Low-Maintenance, Durable Tile
Active families with children and pets will be amazed at how easily tile can be maintained and cleaned. Tile floors repel allergens, pollen, and dander, providing seasonal relief. Regular clean-up can be done with a weekly wet mop and regular sweeping or vacuuming. For a heavy-duty clean, strong solution, all-purpose cleaners can be used on glazed tiles, while unglazed tiles can be treated with paste, water, and scouring powder. We recommend checking out your tile's warranty before using any cleaners with harsh chemicals.
Professional Installation Services
Installing tile flooring can be a delicate process. It's important to ensure that your tile is installed correctly and with the proper care as well as attention to detail. Our team of expert technicians is available to install on your schedule. With upgraded tools and equipment, we can accurately place your new tile floor or backsplash to make sure it looks great and performs well for many years to come. Our installation services are backed by an Ultimate Confidence Guarantee in case of any accidents or concerns.


Contact us to learn about the benefits of tile flooring in your home. We proudly serve the communities of Memphis, Arlington, Bartlett, Cordova, Germantown, and Collierville, TN.