Durable & Innovative Luxury Vinyl
Luxury Vinyl Flooring in Memphis, TN
Improve the beauty, resiliency, and value of your home with Tim Hogan's Carpet & Floors. We are your dependable destination for luxury vinyl flooring in Memphis, TN, and the surrounding communities. With our wide-ranging product selection, outstanding customer service, and professional installation services, attaining picture-perfect rooms in your home is a hassle-free experience.
Our showroom features samples of luxury vinyl tile and plank flooring from the leading brands. We have a team of friendly and knowledgeable showroom associates who will work with you to find the right materials to meet your needs. Come visit our showroom where you can browse our catalog, view samples of our flooring, and order your favorites. Whether you're planning to re-floor a single room or your whole home, we're here to make your project a success.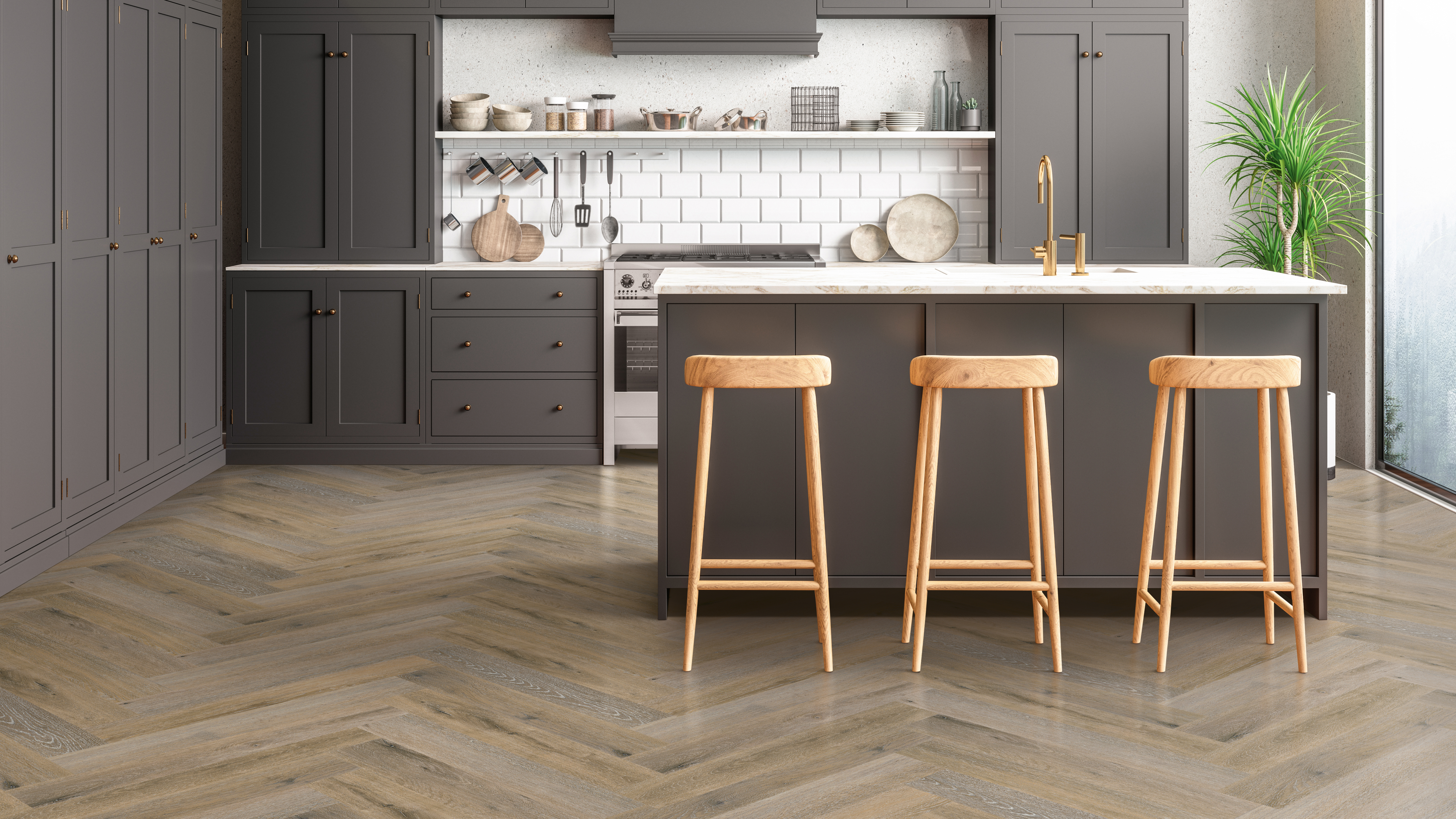 The Luxury Vinyl Advantage
Luxury vinyl flooring has grown in popularity amongst homeowners and business owners alike. It is a resilient flooring material that can accommodate a variety of interior design styles well. Combining strength and beauty, luxury vinyl flooring can go well in virtually any room, from kitchens and bathrooms to common areas and bedrooms.

Luxury vinyl is created in sets of durable tile or planks. Luxury vinyl tile (LVT) is designed to look like a traditional square tile, while luxury vinyl plank (LVP) is crafted to replicate hardwood flooring planks. Both choices offer a surface that resists scratches, heat, stains, warping, chips, and water damage. Understanding the advantages and differences between them is important when deciding which option is best for your home:
Luxury Vinyl Tile
If you love the look of tile flooring but want a floor that is a little bit softer underfoot, then LVT is the answer for you with its ability to look just like ceramic, porcelain, or stone tile. Advanced manufacturing processes result in embossing techniques that allow the vinyl to realistically resemble the different types of tile. LVT is available in different colors, shapes, and sizes of tile, so you can decorate accordingly. Ask our flooring professionals for recommendations in choosing vinyl tile that enhances your home's decor.
Luxury Vinyl Plank
The brands of LVP that we carry imitate the look of hardwood to the smallest details. Enjoy the natural texture of this hardwood look-alike, complete with differing grains, whorls, and variations. Vinyl allows you to relish the beauty of hardwood with greater versatility. Unlike solid hardwood, you can install LVP in any room of your home because of its resistance to moisture. Being water-resistant makes LVP a great addition to your bathroom, kitchen, or basement.
The Ease of Vinyl Maintenance
We carry 100% waterproof luxury vinyl planks and tile, which means that you can bring hardwood-look and tile-look floors to any room of your home without risking water damage. Our vinyl floors provide unmatched water resistance, which lets you add the beautiful aesthetic of natural materials to your kitchen or bathroom. The moisture resistance also helps keep your home free from mold or mildew. The durability of our luxury vinyl flooring also makes it a pet-friendly flooring option so you don't have to worry about any accidents with your cats, dogs, or other household pets.

Spills, scratches, and grime are no match for all of our luxury vinyl flooring. Weekly cleaning can be accomplished by vacuuming, sweeping, or mopping. Before using a cleaning product that contains harsh chemicals that could damage the wear layer, we always recommend reviewing your new floor's warranty.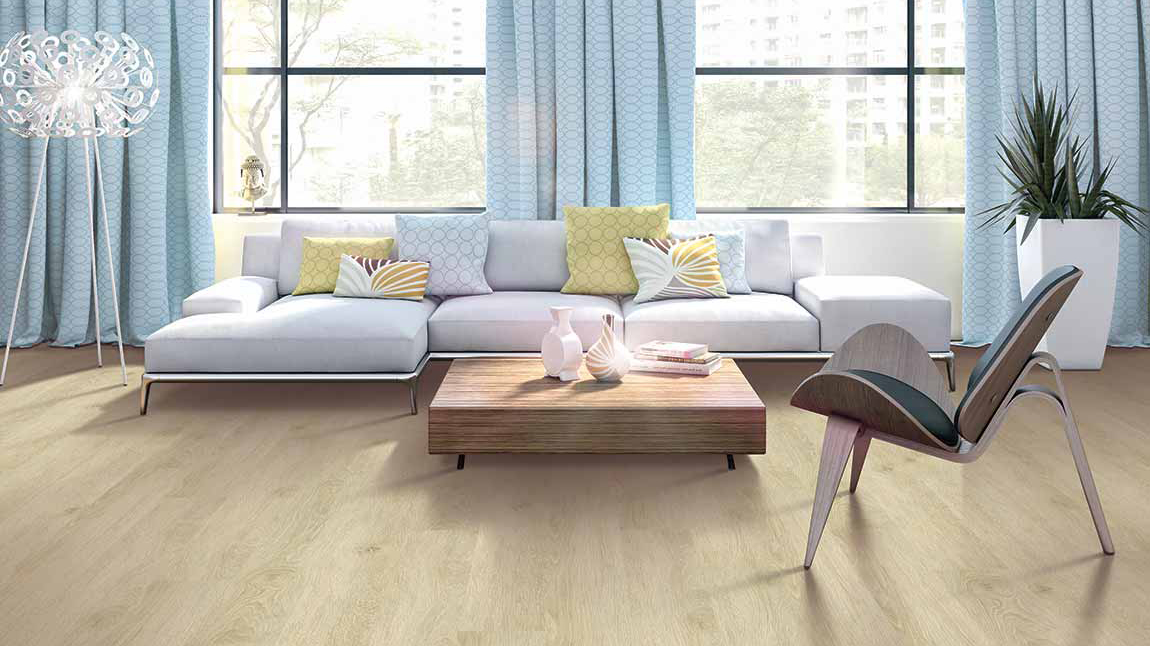 Professional Installation Service
Make life easy for yourself by requesting our professional vinyl flooring installation services. Our seasoned installers know exactly how to install vinyl for a beautiful appearance you can walk on for years to come. With professional installation, your luxury vinyl tile or plank adheres securely so it does not shift or lift, which exposes it to tearing or breaking. We're very confident in our luxury vinyl flooring installation services, and we want you to be as well. To ensure you have the peace of mind you deserve, we offer our Ultimate Confidence Guarantee to you. With this guarantee, we promise that if you ever have an installation-related issue with your new floors, we'll fix it at no extra cost to you.



Contact us today to pick out luxury vinyl flooring that looks beautifully realistic in your home or business. We proudly serve homeowners throughout Arlington, Bartlett, Cordova, Germantown, Collierville, Memphis, and Fayette County, TN.