Laminate Flooring in Memphis, TN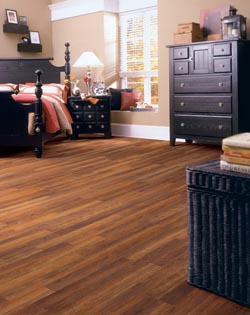 Overhaul your interior decor by replacing all of your outdated flooring with our sleek and stylish laminate flooring. These beautiful materials come in many different designs, such as our laminate wood flooring and laminate tile flooring. Select the style that is right for you, and turn your house into the home of your dreams.
Whether you are renovating your kitchen, bathroom, or living room, you will discover beautiful flooring selections that are perfectly-suited to your space when you visit our fully-stocked showroom. We offer a large variety of options, so you are sure to find what you are looking for. Many of our laminate products are from renowned and high-quality brands, including:
Mannington
HomeCraft
Mohawk
Pergo
Shaw
Armstrong
If it's time to give your home's indoor design a makeover, come browse our broad collection of this attractive and durable flooring. Laminate is the cost-effective flooring option whose beautiful appearance makes it a best-selling favorite among many homeowners.
Today's laminate comes in an astonishing variety of colors, styles, and textures for you to choose from. Whatever you have in mind for boosting your interior decor, we have a laminate to match. Nothing accentuates your room's design elements quite like our laminate. Laminate's diverse options guarantee that it is the flooring solution to enhance your home's decorative motif. Come see what's new in the exciting world of laminate at our store.
Expertly Crafted Laminate Wood Flooring
Beautify your surroundings and add a touch of elegance with our laminate wood flooring. These surface coverings are designed to look like authentic wood, and they liven up any space with their detailed textures. From modern to rustic themes, our materials complement any room design.
Our store carries a comprehensive inventory of laminate to satisfy all preferences. Whether your personal aesthetic preferences are contemporary, classic, or not quite so easy to classify, you'll find that we have exciting laminate floors to improve the ambiance of your home. Thanks to updated laminate technology, our high quality floorings imitate virtually any hardwood surface you want.
We understand that every house is different, and we want to make sure that you have the floors that are as unique as your personal space. Customize your property by picking out all of the individual features for your flooring, such as:
Color
Variation
Grain
Gloss
Edge
End
Style
Distinctive Laminate Tile Flooring
Enjoy the look and feel of smooth tile floors while staying under budget by installing our laminate tile flooring. This flooring option is very resistant to water, so it is a popular choice for bathrooms and kitchens. Be prepared for any spilling or splashing in your home when you put in our tough laminate tile.
In addition to easy maintenance, this flooring brings out the beauty of your room. Picture your bathroom floor covered in gorgeous swirling hues and shades of color.
Laminate Floors for Lasting Style and Comfort
Equip your floors to withstand the constant wear and tear that comes from daily foot traffic by installing our strong laminate floors. With their detailed construction, our flooring is well-protected against many types of damages, such as fading, stains, indentations, and spills. These products consist of four separate layers that work together to give you solid ground to walk on. The various layers include:
The Wear Layer
The Design Layer
The Core Layer
The Back Layer
Laminate's vivid, realistic appearance is due to a high-resolution photograph that sits on an innovative layered material. This photo is coated for protection, and the coated layer can mimic the texture of the porcelain or hardwood that it imitates. The unique composition of laminate makes it softer than other flooring options, so it gives slightly underfoot. This makes lengthy periods of standing up a more comfortable experience than it would be on hard surfaces. In addition, laminate offers you the realistic look of granite, hardwood, or tile surfaces at a substantially lower cost.
Quick and Easy Laminate Flooring Installation
Create charming spaces for entertaining with our immaculate laminate floors. When you hire our skilled team of experts for your laminate flooring installation, you'll be able to enjoy your new surface areas in no time. We always make sure to complete the job correctly the first time.
Take advantage of our professional laminate installation after you've decided which of our many laminate options is the right match for you. Laminate installations come with definite challenges, so it's best to leave this work to qualified experts. We guarantee that our professional team will install your new flooring correctly the first time for a thrilling new look that will last. We provide efficient, prompt service so that you can enjoy your new laminate floor in no time. From start to finish, our store offers the professional support you need for your next laminate project.
Having new floors installed is a major change in your home, so make sure to leave your flooring installation in the hands of a team you can trust. Our flooring professionals carefully measure your space and line up each floor piece precisely to give you beautiful results that you are bound to love.

Contact us to enjoy smooth surfaces below your feet with our well-made laminate flooring. We proudly serve the residents of Memphis, Arlington, Bartlett, Cordova, and Germantown, Tennessee.