Keeping Your Flooring in Memphis, TN, Looking Beautiful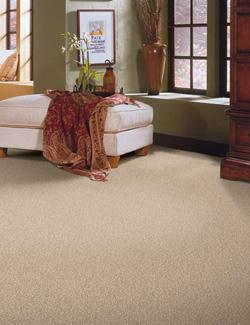 At Tim Hogan's Carpet & Floors, we take great pride in selling you high-performance flooring in Memphis, TN. This is because we work with trusted manufacturers in bringing you brand-name products made with durability and longevity in mind. Visit our flooring store to choose the top sellers in the field of home flooring.
Turn to the sales and design professionals in our showroom. They're here to share product information with you to assist you in selecting the right type of flooring. They also have design training to help you pick floor coverings that coordinate with your home décor.
Maintaining Your Flooring for Looks & Longevity
Deciding on the right flooring for your lifestyle requirements and design preferences is the first step. After that, we recommend professional installation, so your floor coverings are protected from damage. Let us arrange to send a team of installation specialists to your home to take care of all of the details, whether you choose carpet, hardwood, laminate, or luxury vinyl tile.
As a homeowner, we understand one of your goals is to enjoy walking on that new flooring for as long as possible. With our wealth of experience, we can provide you with tips to make those flooring surfaces last and last.
The best advice we can offer you is to take good care of your floors. This does not mean keeping everyone out of the room or any extraordinary measures for our floor coverings are made to be walked upon. Instead, the big concern is preventive and regular maintenance.
For instance, placing rugs at key traffic points, such as entryways and walkways, as well as under furniture, such as couches, tables, and standing lamps, protects your flooring from damage. This advice applies to all types of flooring, including carpeting.
As for maintenance, regular cleaning, whether vacuuming or sweeping, does wonders to add length to the life of your flooring. This is because dirt that is ground into flooring surfaces is much harder to get out and can result in damage.
You Benefit When Buying from Us
Let us recommend you start your floor shopping ahead of the game with a visit to our showroom. Ours is a reputable local flooring store with ties to national manufacturers. That way, you get the personal service from local people, along with the resources of a nationwide franchise — Flooring America. Count on us for sales, service, and selection.

Contact us today for information and advice on choosing and taking care of your home flooring. We proudly serve customers from Memphis, Arlington, Bartlett, and Cordova, and Germantown, Tennessee, as well as the surrounding areas.