Beautify Your Home with Carpet in Memphis, TN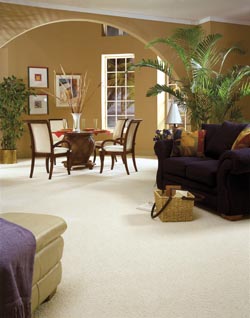 Give your home a familiar and welcoming ambiance with carpet in Memphis, TN. At Tim Hogan's Carpet & Floors, we give homeowners the tools they need to redefine their interiors. Our flooring showroom features a wide selection of flooring. With our product variety, personalized approach to service, and installation services, attaining the ideal space is a simple and rewarding experience. Count on us to help you complete your remodeling project. We proudly serve homeowners and business owners.
At our showroom, we make choosing new flooring, both fun and exciting. We have teamed up with the leading manufacturers and brands to offer carpeting in a variety of colors, styles, and designs. On top of that, we're committed to keeping carpet prices sensible, so that you may do more with your resources. Whether you are re-flooring a single room or your entire property, you may turn to our location to meet your flooring needs.
We're big fans of the brand names that set a standard for quality and innovation. Our showroom is proud to offer products from the leading names, such as Karastan, Friezeand, and Tigressa. We also feature product lines that specialize in waterproof carpeting. These brands and more are famous for carpeting that is beautiful, strong, and resilient. When you visit our showroom, you can feel at ease in knowing that you are starting a project that is based on quality.
Choose Your Carpeting with Our Design and Sales Experts
A re-flooring project presents many opportunities. However, there may come a time in your planning process where you may be overwhelmed with the choices before you. There's no need to worry: we are with you at each step. Our showroom representatives are well-versed in carpet flooring and remodeling. As flooring experts, we will help you define your remodeling goals and narrow your choices. With our assistance, you'll find carpeting that best meets your needs.
We have extensive knowledge in residential and commercial carpeting. We know all about carpeting, including the different styles, brands, and even fibers available. Our showroom features many samples of the products we sell, granting you the opportunity to see what interests you and how they might work in your project. We can also conduct an on-site consultation, where our experts can assess your project space and help you pick carpet flooring that goes well in your home or place of business.
Carpet Installation You Can Count On
The strength and beauty of your flooring come from a successful installation. When properly measured, cut, and placed, carpeting will serve you well for many years. Ensure the value of your investment with our carpet installation services from skilled professionals. We have a trained and experienced team to handle re-flooring projects of any size and scope.
We stand by our work, and we're sure you will love the results. We back up many of our products with the industry's strongest warranties, starting with our Ultimate Confidence Guarantee. By choosing select flooring that is covered by these guarantees, you can be sure that they will exceed your expectations. It is all part of our commitment to ensure you attain the best possible results.
Contact us to learn more about our selection of carpet flooring. We serve customers in Memphis, TN, and also Arlington, Bartlett, Cordova, Germantown, and the surrounding communities.